Experience the cutting-edge innovation of CoolingShape, a revolutionary body sculpting technology that redefines your approach to achieving a more contoured and sculpted physique.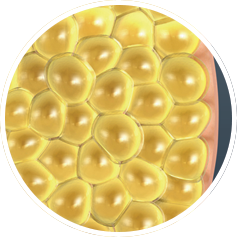 Many of us have stubborn fat despite diet and exercise.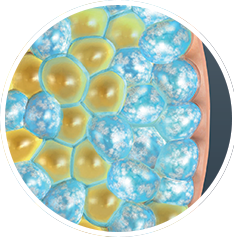 CoolingShape technology uses controlled cooling to target and kill only these fat cells.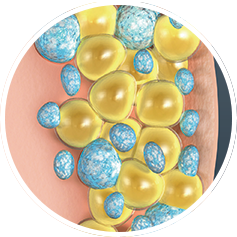 In the weeks to follow, your body naturally processes the fat and eliminates dead cells.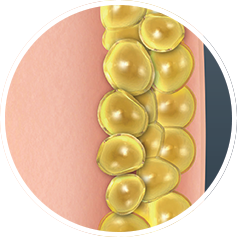 CoolingShape results are long term,* because treated fat cells are gone.
Exclusively available at Balanced Body Spa in North Hollywood, CoolingShape harnesses the power of precisely controlled cooling to target and eliminate stubborn fat cells beneath the skin, unveiling a more confident and refined you.
The process begins with the CoolingShape machine's safe and controlled cooling, which effectively freezes the targeted fat cells. As a result of this controlled freezing, the fat cells crystallize and ultimately undergo a natural cell death process. Over time, the body naturally processes and eliminates these eliminated fat cells, leading to a reduction in the number of fat cells within the treated area. This reduction typically ranges from 20% to 25%, with the potential for up to a remarkable 38% reduction over time.*
One of the remarkable advantages of the CoolingShape fat freezing procedure is its ability to selectively target and eliminate fat cells without causing harm to surrounding tissues. The treated fat cells are eliminated through the body's natural metabolic processes, ensuring that they won't migrate to other areas. Furthermore, unlike other procedures, the fat cells in untreated areas remain unchanged, preserving the natural balance of your body's contours.
Balanced Body Spa invites you to explore the transformative potential of CoolingShape, where scientific innovation meets luxurious pampering. Embark on a journey towards a more sculpted and refined appearance, and embrace the future of non-invasive body contouring with CoolingShape.
Massage
We offer a wide range of massage services, from soothing Swedish massages to therapeutic deep tissue massages, designed to relax the body and soothe the soul.
Facial Treatments
Experience the ultimate rejuvenation with our advanced facial treatments, tailored to address specific skincare needs and leave your skin radiant and refreshed.
Body Treatment & Contouring
Achieve your desired body goals with our invigorating body treatment and contouring services, designed to enhance your natural beauty and promote overall wellness.