Pressotherapy uses air pressure to push fluids from the extremities of the limbs inwards, exerting a mechanical massage that stimulates and increases the efficiency of lymphatic and venous circulation.
The device reproduces the mechanism of controlled compression on the limbs and the abdomen, with a distal-proximal movement (from the periphery towards the centre), simulating a manual lymphatic drainage massage.
The effectiveness and benefits of pressotherapy have been confirmed in clinical studies for the treatment of lymphoedema, venous ulcers and the prophylaxis of deep vein thrombosis (DVT). 
In addition to promoting the body's detoxification, circulation and relaxation, the gentle pressure also helps preserve bone mass and stimulate bone growth.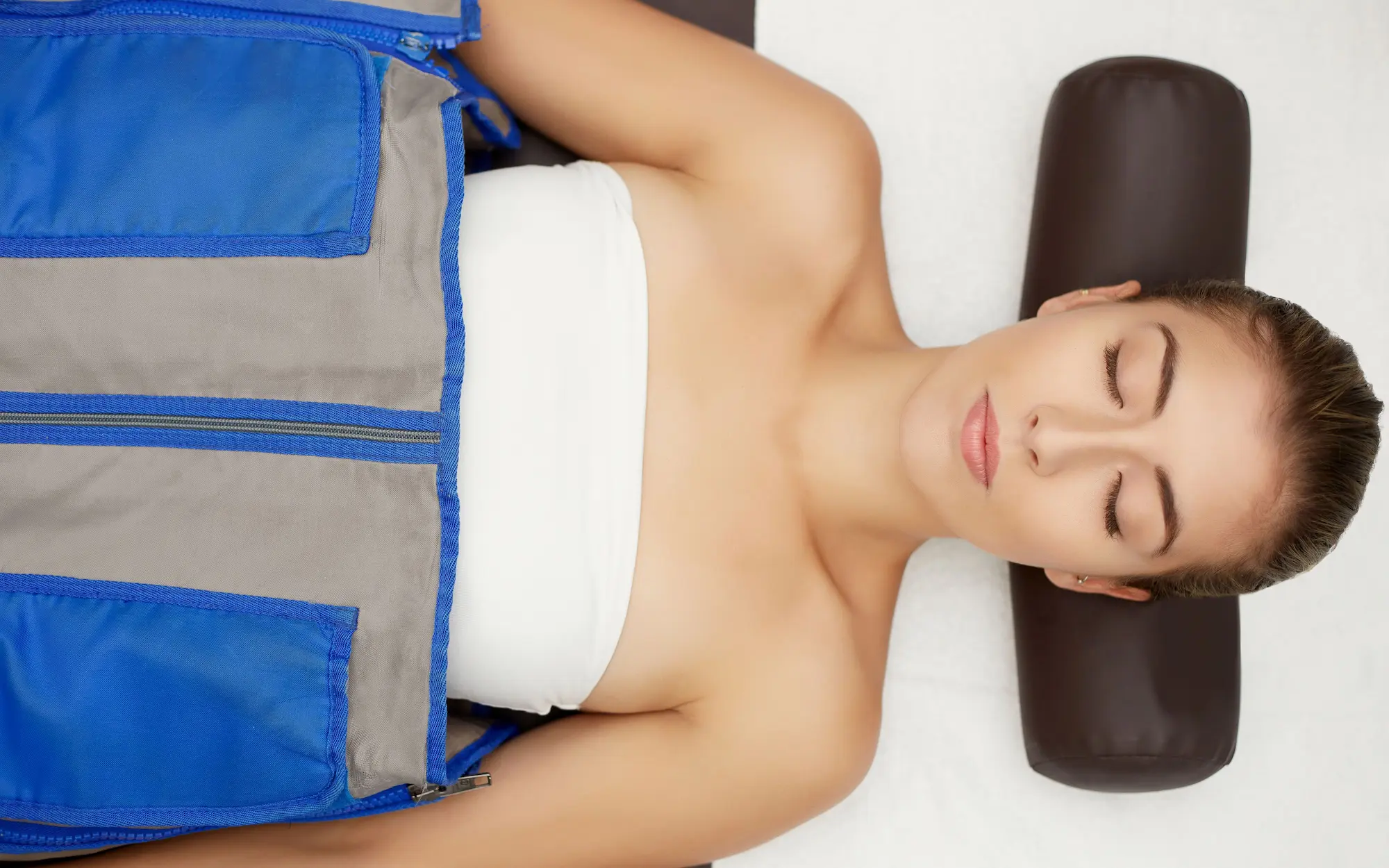 Massage
We offer a wide range of massage services, from soothing Swedish massages to therapeutic deep tissue massages, designed to relax the body and soothe the soul.
Facial Treatments
Experience the ultimate rejuvenation with our advanced facial treatments, tailored to address specific skincare needs and leave your skin radiant and refreshed.
Body Treatment & Contouring
Achieve your desired body goals with our invigorating body treatment and contouring services, designed to enhance your natural beauty and promote overall wellness.