At Balanced Body Spa, we offer a deeply relaxing and therapeutic Foot Reflexology Massage that targets the foot, calf, and upper leg. This specialized massage modality is particularly beneficial for individuals suffering from conditions like plantar fasciitis, ankle injuries, or those seeking relief from the everyday stresses of work and play.
During your Foot Reflexology Massage, our skilled therapists will apply a combination of traditional Swedish and sports massage techniques, which can help alleviate toe pain, ankle pain, plantar fasciitis, and common forms of arthritis. Beyond the physical benefits, this massage also contributes to reducing stress and anxiety throughout the entire body, leaving you in a state of complete relaxation and rejuvenation.
Communication is key during your Foot Reflexology Massage, so please feel free to inform your massage therapist about any pain or sensitivity you may experience in the foot, heel, and calf areas. By sharing this information, our therapists can tailor the treatment to address your specific needs and provide you with the most beneficial and soothing experience possible. After your massage, it is recommended to take some time to rest and allow the therapeutic effects of the Foot Reflexology Massage to fully take effect.
Embrace the healing power of touch at Balanced Body Spa, and let our skilled therapists of North Hollywood guide you towards total mind-body harmony through our rejuvenating Foot Reflexology Massage.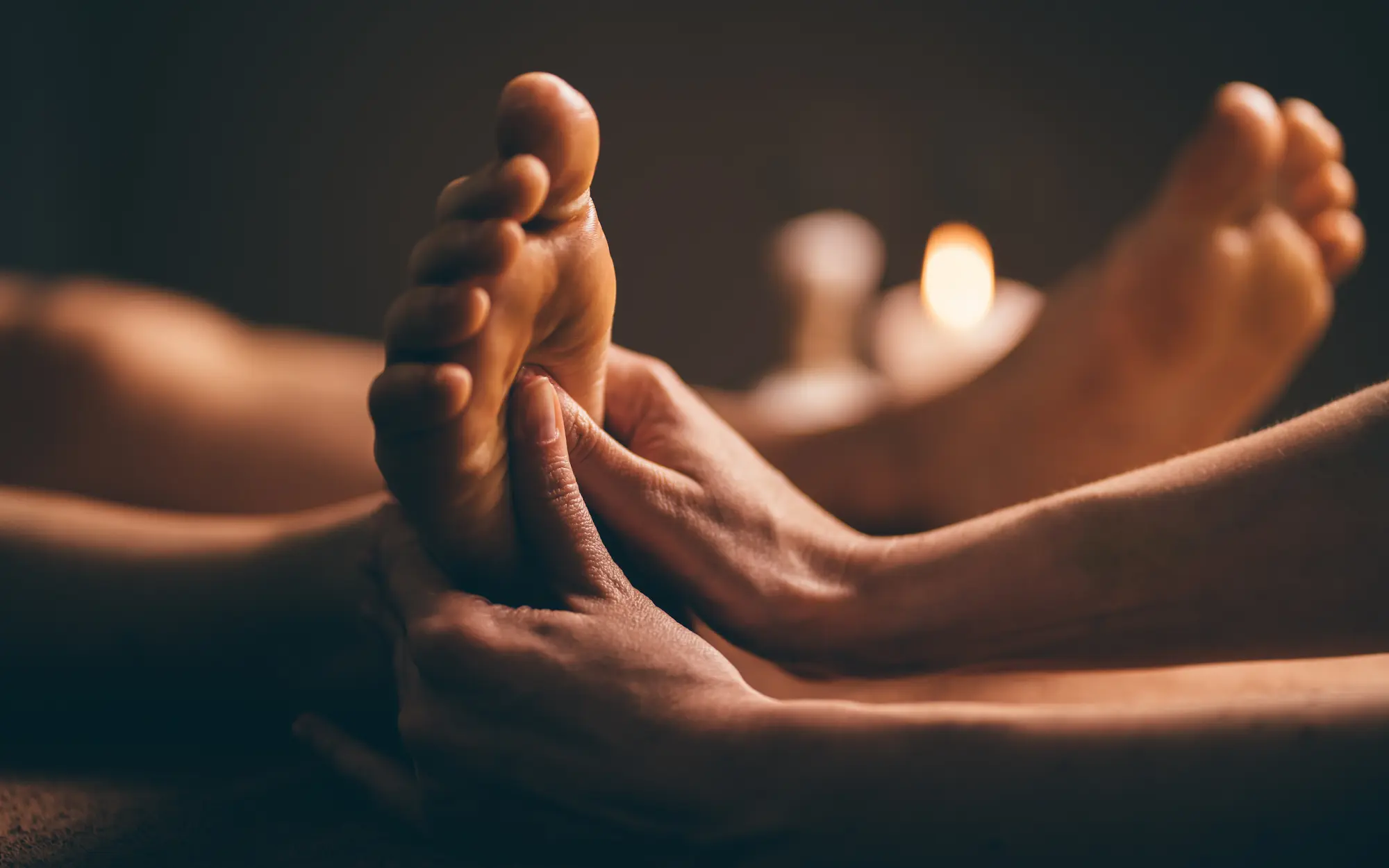 Massage
We offer a wide range of massage services, from soothing Swedish massages to therapeutic deep tissue massages, designed to relax the body and soothe the soul.
Facial Treatments
Experience the ultimate rejuvenation with our advanced facial treatments, tailored to address specific skincare needs and leave your skin radiant and refreshed.
Body Treatment & Contouring
Achieve your desired body goals with our invigorating body treatment and contouring services, designed to enhance your natural beauty and promote overall wellness.