At Balanced Body Spa, we offer a truly indulgent and transformative experience with our 1-hour Hot Stone or Herbal Ball massage combined with deep tissue massage. Our skilled therapists are dedicated to providing you with a harmonious fusion of relaxation and therapeutic benefits, ensuring that you leave our spa feeling revitalized and restored.
During this luxurious service, you have the option to choose between the soothing warmth of Hot Stone massage or the aromatic essence of Herbal Ball massage, both designed to ease muscle tension, improve blood circulation, and promote overall well-being. The gentle heat of the Hot Stones or the therapeutic properties of the Herbal Balls work in synergy with the deep tissue massage techniques, allowing for deeper muscle penetration and enhanced relaxation.
Whether you seek a blissful escape from stress or relief from specific muscular issues, our talented therapists will tailor the session to address your unique needs and preferences. With our 1-hour Hot Stone or Herbal Ball massage combined with deep tissue massage, you will experience the perfect balance of comfort and therapeutic healing.
Book your appointment at Balanced Body Spa and immerse yourself in a world of blissful tranquility and rejuvenation.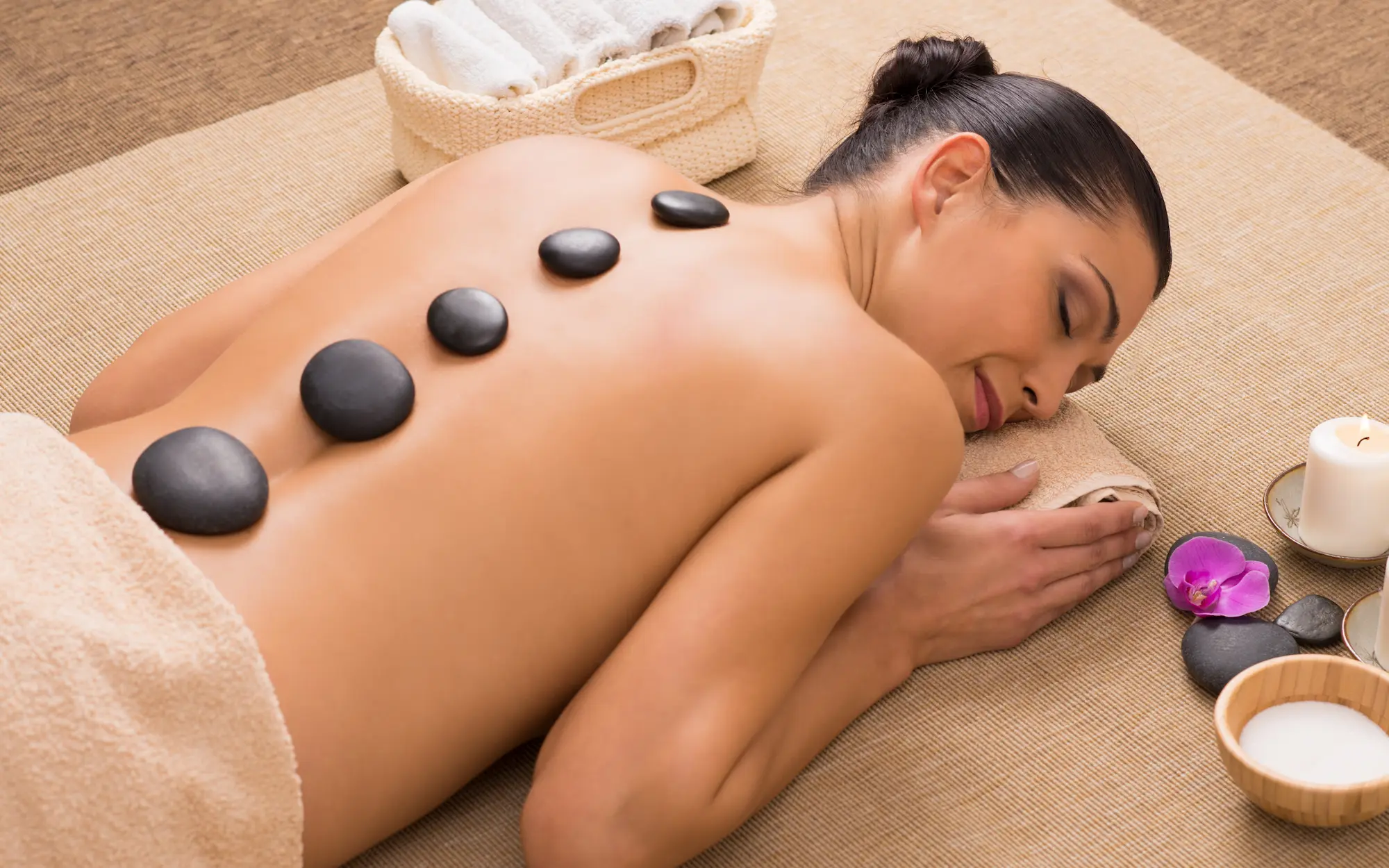 Massage
We offer a wide range of massage services, from soothing Swedish massages to therapeutic deep tissue massages, designed to relax the body and soothe the soul.
Facial Treatments
Experience the ultimate rejuvenation with our advanced facial treatments, tailored to address specific skincare needs and leave your skin radiant and refreshed.
Body Treatment & Contouring
Achieve your desired body goals with our invigorating body treatment and contouring services, designed to enhance your natural beauty and promote overall wellness.