HydraFacial Signature 3-Step Rejuvenation 
Indulge in the epitome of skin revitalization with the signature 3-step HydraFacial, an extraordinary experience exclusively crafted for you at Balanced Body Spa. This innovative treatment harnesses the prowess of Vortex Fusion technology, a gentle yet transformative approach that caters to all skin types, leaving you with a complexion that radiates newfound vibrancy.
The journey begins with the Cleanse phase, a meticulous process that delves deep into your skin's layers. Gently and effectively, it cleanses and exfoliates, unveiling a fresh canvas by peeling away the worn layers, a rejuvenating rebirth for your skin.
Step into the Extract phase, a painless and delicate extraction process that effortlessly purifies your pores, bidding farewell to impurities and imperfections. This gentle suction breathes new life into your skin, unveiling its true brilliance.
As the third phase unfolds, Hydrate, your skin is enveloped in a luxurious embrace of intense moisturizers and nourishing, personalized ingredients. A symphony of rejuvenation unfolds as your skin's surface is saturated, rendering a luminous and supple glow that emanates from within.
Balanced Body Spa invites you to embark on this journey, where science and indulgence converge to celebrate your skin's innate beauty. Unveil the radiance that has been longing to surface and experience the transformative effects of the signature 3-step HydraFacial, a bespoke treatment that leaves you revitalized and refreshed like never before.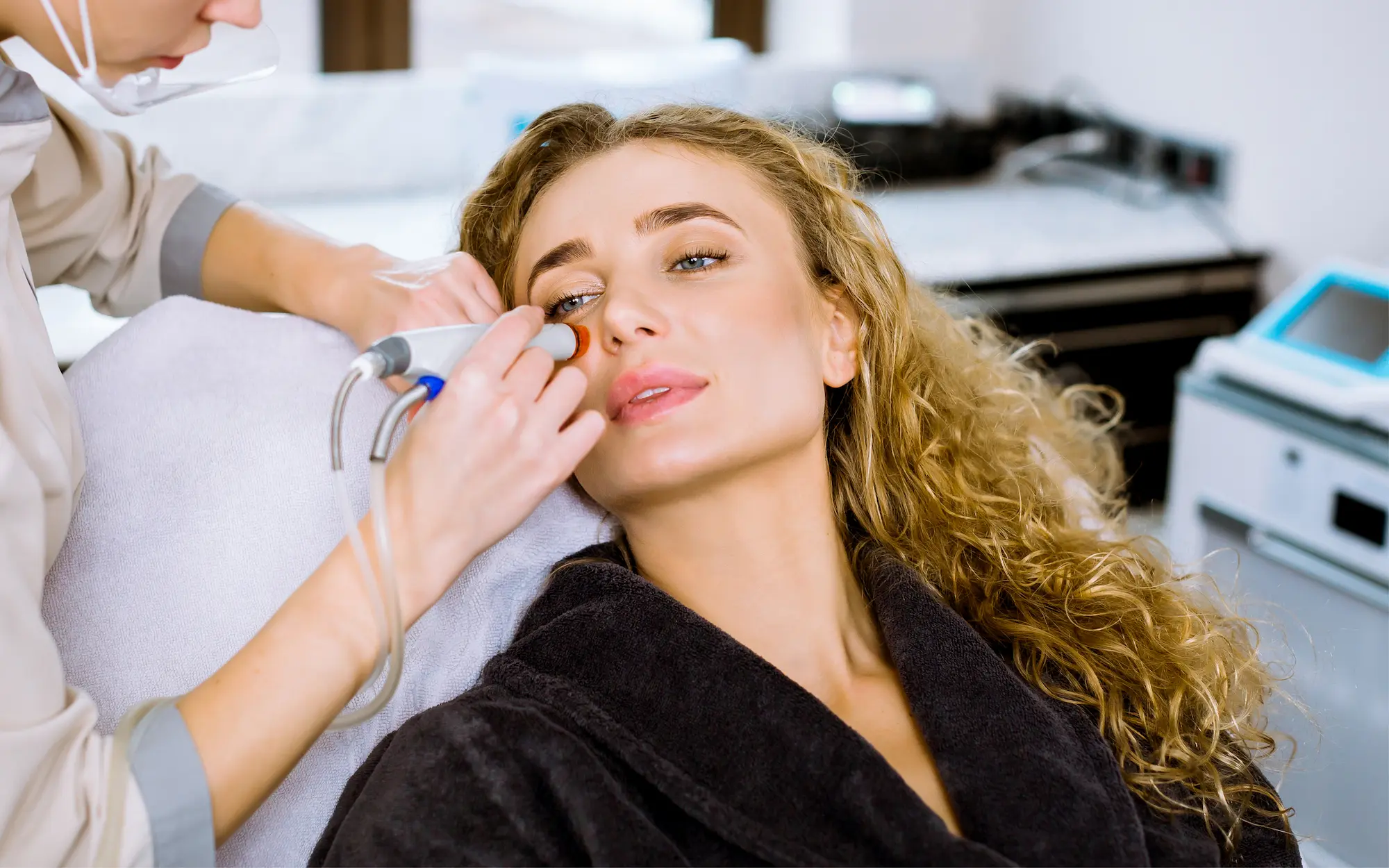 Massage
We offer a wide range of massage services, from soothing Swedish massages to therapeutic deep tissue massages, designed to relax the body and soothe the soul.
Facial Treatments
Experience the ultimate rejuvenation with our advanced facial treatments, tailored to address specific skincare needs and leave your skin radiant and refreshed.
Body Treatment & Contouring
Achieve your desired body goals with our invigorating body treatment and contouring services, designed to enhance your natural beauty and promote overall wellness.