Salt Glow Body Scrub and Massage
At Balanced Body Spa, we offer a revitalizing Salt Scrub service designed to invigorate your senses and promote overall skin health. Our Salt Scrub is a luxurious and exfoliating treatment that helps stimulate circulation while effectively removing dead skin cells, leaving your skin feeling smooth, radiant, and rejuvenated.
During this pampering session, our experienced estheticians will gently massage a blend of mineral-rich salts onto your body, working to slough away dry, dull skin and reveal the fresh, glowing skin underneath.
The exfoliation process not only helps improve circulation, but it also allows for better absorption of skincare products, ensuring maximum benefits from any subsequent treatments.
Indulge in the soothing and therapeutic effects of our Salt Scrub service, as it not only revitalizes your skin but also provides a sense of relaxation and tranquility.
Whether you're seeking a delightful treat for yourself or looking to give the gift of radiant skin to someone special, our Salt Scrub service in North Hollywood will leave you feeling refreshed, renewed, and ready to face the world with a balanced body and a radiant glow.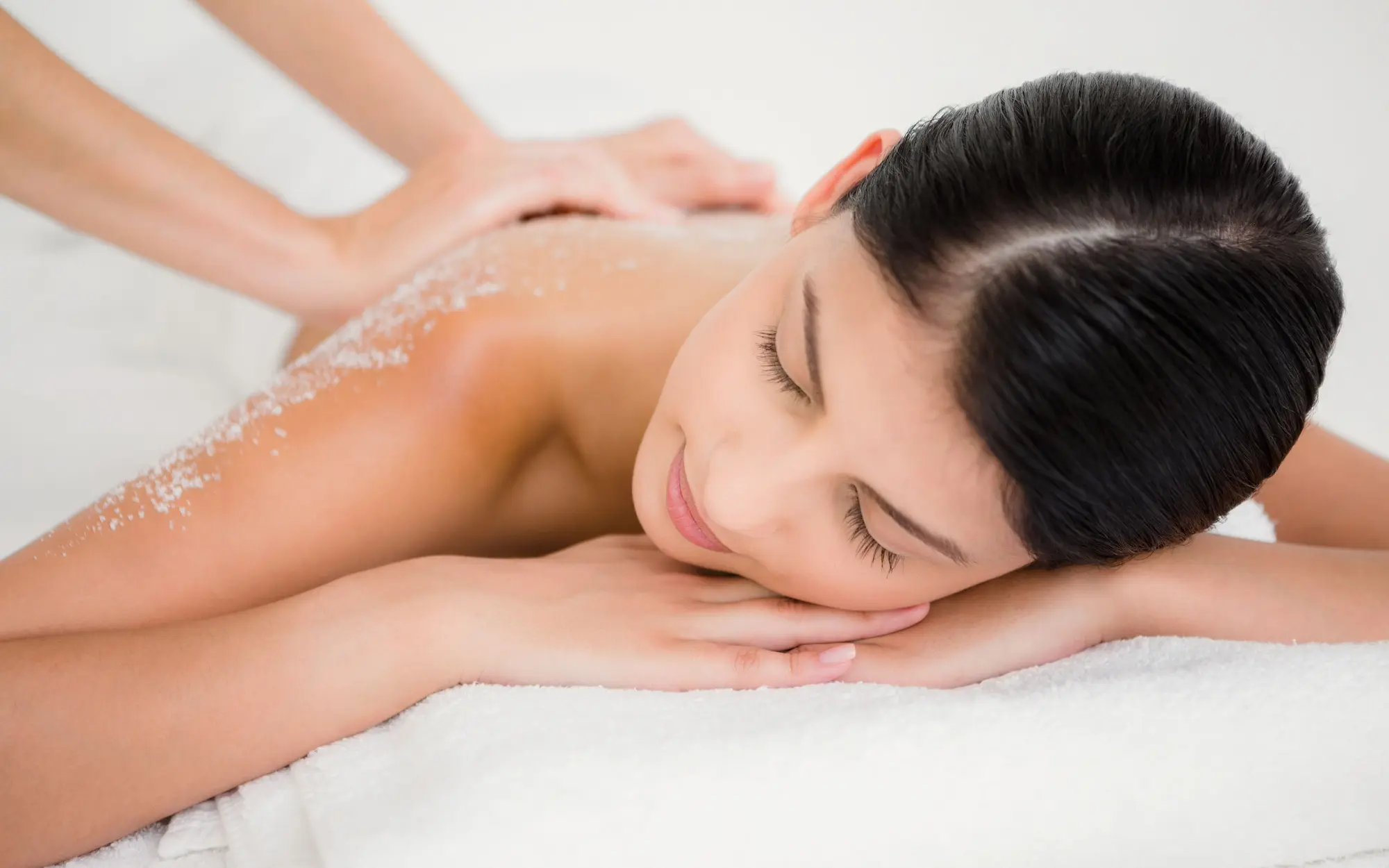 Massage
We offer a wide range of massage services, from soothing Swedish massages to therapeutic deep tissue massages, designed to relax the body and soothe the soul.
Facial Treatments
Experience the ultimate rejuvenation with our advanced facial treatments, tailored to address specific skincare needs and leave your skin radiant and refreshed.
Body Treatment & Contouring
Achieve your desired body goals with our invigorating body treatment and contouring services, designed to enhance your natural beauty and promote overall wellness.